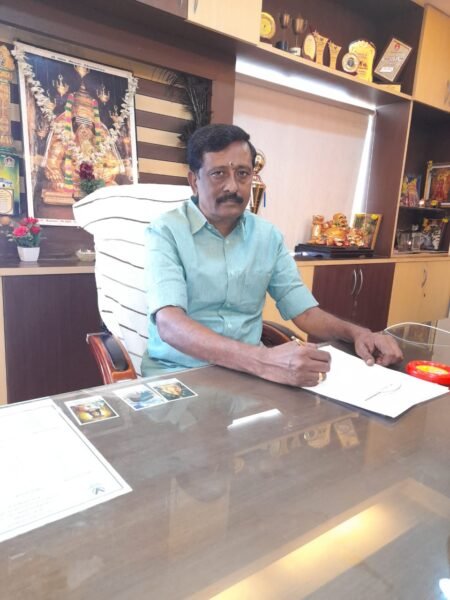 ---
Chairman : Mr. S. Shanmugasamy
'Great personalities are shaped with great experiences'.
The school that is being run under the guidance of well established Management "Vel's Educational Trust" has earned its own niche not only in Sankarankovil but across the state.
Guided by these virtues, we run our programmes, keeping in mind the potential of child and a way to identify the inherent potential of child and then to nurture it. A child centric place, Vel's offers spectrum of activities leading to multiple experiences and enrichment of students'.
The spacious, airy and naturally lighted classrooms in serene surroundings, led by experienced faculties form the core team of the academic programme. The best pedagogical practices along with excellent world class infrastructure makes it convenient for children to learn.
The state of the art sports facility coupled with the Edusports Programme help us to instill the values in the sports fields, where children are most open and receptive to grasp subtle values in a relaxed and enjoying environment. We are committed to build a lifelong relationship, a happy confident young individual and a better human being to make this world a better place to live.Vel's is an unparallel experience for Life.
Education is the basis of all progress. It is for this very reason that we forayed into education, for the past 4 years.
At Vel's Public School we impart education that is based on conscience and we rear a breed of young minds that are bustling with self confidence, motivation and ever ready to take up challenges.
Our key focus has been on faculty development – providing continuous teacher training in order to deliver real value education and excellence in academics. Teachers are trained not only to teach well but are also expected to inspire confidence and trust in their students and become role models. Further, the School inculcates in the students a respect for tradition and ensures discipline and good manners.
We are confident that this school is the best place for your child. We welcome your active interest and involvement in the progress and activities of your child. We look forward to your continuous support.
Regards
Mr. S. Shanmugasamy